Located on 19 N. Gore Avenue between Lockwood Ave. and the railroad tracks in historic Old Webster.
A Used Record Store Selling New Stuff, Too
Euclid Records is 8,000 square feet on 2 floors of new and used vinyl, CDs, books and accessories covering any musical genre you can name.
Music connoisseurs across the globe consider Euclid Records one of the finest record stores in the U.S.A. We've been buying and selling the best in new & used Rock, Jazz, Blues & Soul since 1981, with stores in St. Louis MO and New Orleans LA.
A considerable chunk of our vast music collection (seriously, people consider us a music library!) is available online 24/7, and we ship anywhere you are. We have our own crackerjack mail order department. Whatever you order through our website or online stores at Discogs, eBay and Amazon are carefully packed and shipped by Euclid Records staff.
After 22 years in St. Louis' Central West End and 10 years at the corner of Lockwood and Summit in Webster Groves, owner and founder Joe Schwab moved us in 2013 to our current location in the historic Old Webster business district.
In 2010 we opened our second location in New Orleans, Louisiana, proudly serving up records in the 9th ward, the Bywater neighborhood to be exact.
We invite everyone to visit often, in the store and online. New arrivals come in daily. New releases drop every Friday. Our Euclid Trophy Wall is where you find the rare and hard-to-find vinyl. Our catalog of jazz vinyl is renowned around the globe. Bins of deeply discounted vinyl and CDs are stashed everywhere in the store. Follow us on Instagram or Facebook to keep up with the latest titles and happenings.
We make sure that the quality of titles, pricing and grading are maintained to a high level. The Euclid staff are human encyclopedias of music knowledge who get lots of 5-star Google reviews for customer service. The store is clean and organized for optimal browsing.
Prepare to get lost in the best music collection ever!
Frequently Asked Questions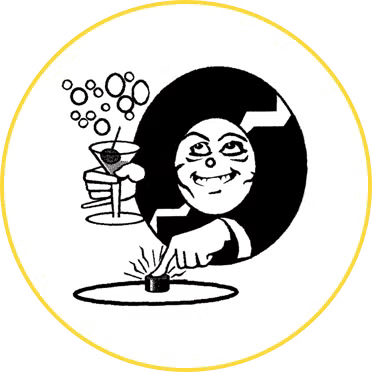 Where do you ship product to?
We ship worldwide via USPS. We handle all orders through our in-house shipping department. Orders ship within 24 business hours. Our mail order staff is here Monday – Friday, 10 am – 5 pm.
How much does shipping cost?
Domestic orders
$5 for the first LP USPS Media Mail, $1 for each additional LP.
$10 for the first LP USPS Priority Mail, $1 for each additional LP.
CDs are $4 for the first CD and $1 for each additional.
7″ 45s are $4 for the first 45 and $1 for each additional 45.
International orders
$25 for the first LP, $5 for each additional LP.
CDs are $15 for the first CD and $3 for each additional.
7″ 45s are $15 for the first 45 and $3 for each additional 45.
Canada
$20 for the first LP, $5 for each additional LP.
CDs are $10 for the first CD and $3 for each additional.
7″ 45s are $10 for the first 45 and $3 for each additional 45.
What about Value Added Tax (VAT)?
If you live in a country that takes VAT, we must – by law – declare the full value of your purchase. We must attach an invoice of your purchase to avoid it being held up in customs and eventually be returned to us. Sorry, there's no way around this.
Where's my order?
USPS tracking numbers are sent to the email address you provide. Entering that tracking number on USPS.com should answer most questions. If not, email [email protected].
The mail order department is open 10am – 5pm, Monday – Friday.
Problem with my order?
If you have a question that the USPS tracking didn't answer, email [email protected].
How do you package my order?
Our packing is the best in the business! We use only high-quality boxes and packing supplies to keep your purchase safe and able to withstand even the roughest carrier.
Used Vinyl
We separate the vinyl from the album cover and place them in a plastic sleeve to guard against any seam splitting or other damage during shipping.
New Vinyl
New vinyl stays factory sealed. We do not break the seal unless you specifically ask for us to separate the vinyl from the sleeve.
Can I order online and pick it up in the St. Louis store?
Yes. Just check the in-store pickup option during the ordering process. It saves you shipping fees while reserving your copy.
NoLa Store Note
This website shows only the St. Louis store inventory. If you're in New Orleans and want something from the St. Louis inventory to pick up at the NoLa store, we can do that. But plan for a longer wait while we ship it from StL to NoLa. At no cost to you.
If I bought something on your Discogs, Ebay or Amazon stores, can I pick it up in the store?
You can pick up purchases from our Discogs, eBay, or Amazon online stores only at our St. Louis retail store. Just be sure to leave a note on your order telling us you wish to do so. Any shipping charges on the order will then be removed and refunded from our end after we receive the order.
What I want is not on the website. Can you order it for me?
Oh yeah! If it's available, we'll order it for you. Give us a call at 314.961.8978 or Contact Us with your request. We'll place the order and then call you when it arrives. You pay for it when picking it up.
What's your Return Policy?
We do NOT do cash back or refunds to your credit card. New, unopened or defective purchases can be returned for store credit within 14 days. You must have the receipt. The price of your returned item (and you kept that receipt, right?) becomes an exchange so you can buy something else in our stock.
Do you have Gift Certificates?
Yes we do! We offer in-store and online gift cards. You decide the dollar amount and it has no expiration date.
Do you buy vinyl and CDs?
Yes! We'd love to take a look at what your stuff. Learn more about what we do and don't want.
No appointment needed for us to look at your collection, just bring it to the store during normal business hours. You can get cash or store credit for the items we want. We can also make house calls if your collection is too big to bring into the store. Learn more here.
How do you check used vinyl and CDs for quality?
We do a thorough visual check of the covers and media. If we have any concerns, we will play it before taking it. We have a listening station in the store so you can listen to a CD or record and decide if it meets your standards.
Do you buy DVDs?
Nope. We did back in the day, but not anymore. Just music vinyl and CDs.
Do you buy and sell cassette tapes?
We have a limited quantity of used music cassettes for sale in the store. Because it's difficult to guarantee cassette tape quality (it's a delicate format) we do not buy used cassettes.
Do you sell phonograpgh needles?
No. We recommend Alpha Tech for needles. They also do repairs on stereo equipment (because we don't).
Do you sell outer and inner sleeves for vinyl?
We do sell plastic outer sleeves in the store. .25 cents each, a roll of 20 for $5, 100 for $20 or a box of 500 for $85. We do NOT sell inner sleeves.
Do you sell vinyl mailers?
Yes we do. For $5 a pop.
Do you do consignment for local music?
Absolutely! But only for Metro St. Louis acts. Bring your local release (vinyl, CD and/or cassette) to the store and fill out a consignment form to be on our shelves ASAP.
Contact Us
Got questions? Scratchy's got answers.